A Body in Fukushima
---
March 4 - May 28, 2016
A Body in Fukushima features photographs of Eiko Otake, documenting a visit she and William Johnston, photographer and Wesleyan University Professor of Japanese history, made in 2014 to the irradiated communities evacuated after reactors at the Fukushima Daiichi plants suffered massive damage in the wake of an earthquake and tsunami.
Many train stations were destroyed or contaminated by radiation, the buildings crumbled and the tracks overgrown with dried vines and weeds. By walking into each station and placing her body within, Eiko sought to remember the people and day-to-day lives that passed through the stations and towns before the disaster. "By placing my body in these places," she says, "I thought of the generations of people who used to live there. I danced so as not to forget." The profane is made sacred in these quietly alluring photographs.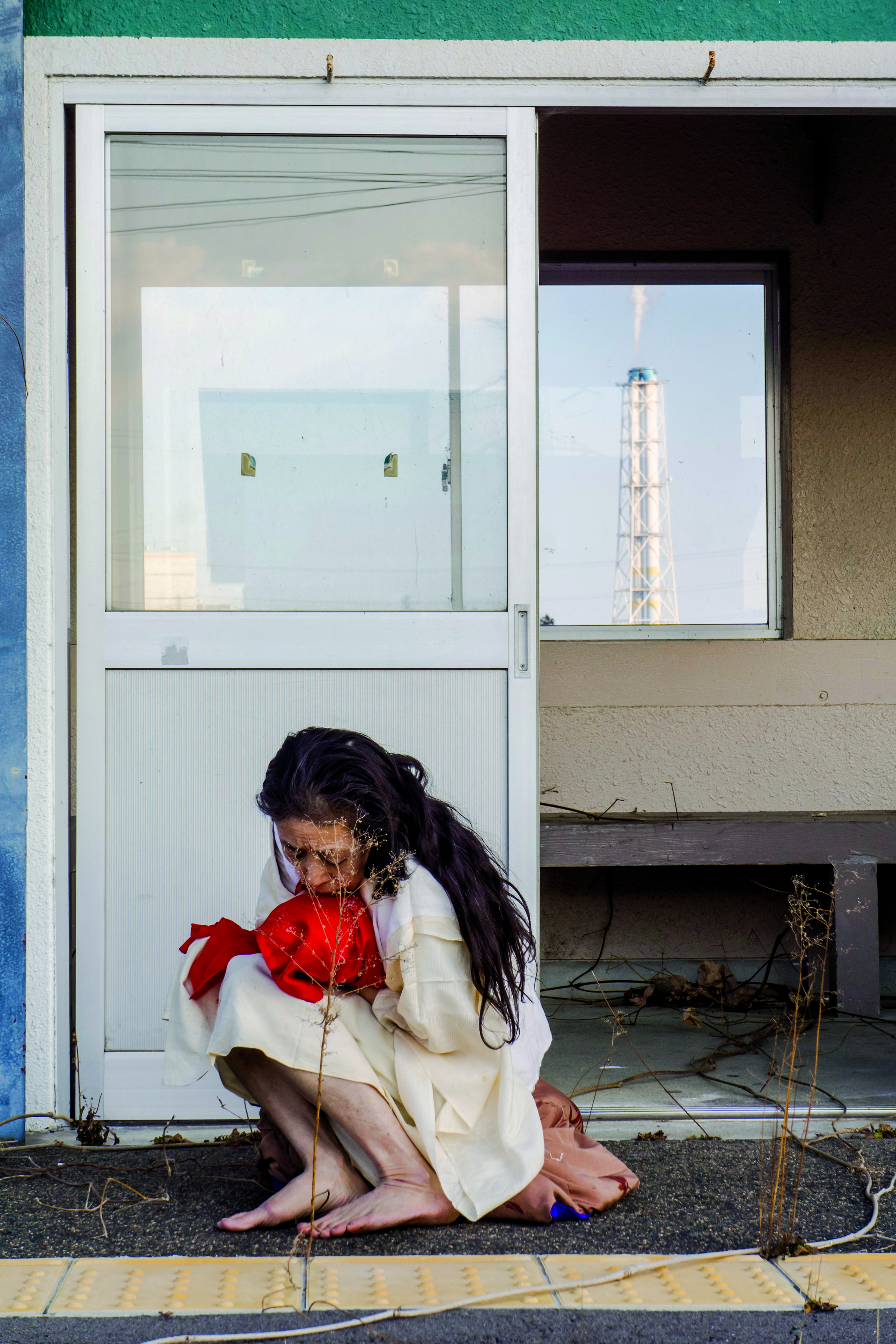 ---
Exhibition sponsor Amy E. Tarrant

The exhibition was co-commissioned by the Pennsylvania Academy of Fine Arts and Wesleyan University Center for the Arts. Exhibition sponsored by truexcullins.
---
Please wait while we retrieve your events.