Forrest Holzapfel: The Labors of Silence
---
September 6 - November 2, 2013
Photographer Forrest Holzapfel presents 24 photographs from a series of work he has created in support of Ain Gordon's theater production, Not What Happened. The photographs explore the contours of 19th century domestic surfaces, artifacts of the everyday collected in Marlboro. Holzapfel describes the series as a means to "seek communion with the presence of a character (Silence) who is deceased but is eternal in her human consciousness."
The exhibition will be on display during Ain Gordon's play, Not What Happened in FlynnSpace, part of the Exploration Series, on September 6 and 7, 2013.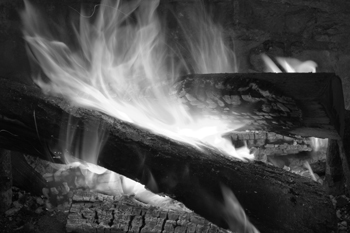 Forrest Holzapfel is a photographer and local historian who resided in and makes work about his hometown of Marlboro, VT. A 1997 graduate of the Bard College Photography Program, Forrest has spent the last decade photographing, collecting stories, and interviewing his fellow townspeople in the tradition of small town photography that reaches back to the early 1900's. A recipient of numerous grants and awards from the Vermont Humanities Council, Vermont Arts Council, and the Vermont Folklife Center, Forrest created a traveling exhibition A Deep Look at a Small Town: Marlboro, Vermont that began at the Vermont Folklife Center in May 2010. The creation of a vivid sense of place is central to his vast body of work about this single town. Forrest uses an 8 x 10" view camera "to carefully collect the vestiges of the town's past and to clearly delineate our present time for future generations."
---
Exhibition sponsor Amy E. Tarrant

This exhibition is funded in part through support from the Vermont Arts Council.
---
Please wait while we retrieve your events.