LOOKING OUT: The Self-Taught Art of Larry Bissonnette
---
June 6 - August 29, 2015
Vermont self-taught artist Larry Bissonnette creates bold, energetic works that are at once highly personal and an invitation to marvel and engage. The Milton-based painter is also a world-traveled spokesman for autism and the subject of two documentaries that examine his life and art through the lens of ability v. disability. Yet as Bissonnette affirms, his work has less to do with his autism than with his boundless, creative spirit. He is, foremost, an artist, one whose work resides in Lausanne, Switzerland's famed Musée de l'Art Brut among other collections. And that is the light in which this exhibit is presented. His large canvases – many made as memory paintings – become spaces for reflection, the exploration of color and form, and a dialog not only with those he has met and known (who figure prominently in his works) but with the viewer. Showcasing select pieces on loan from private collectors, the G.R.A.C.E. gallery in Hardwick, and Bissonnette's Burlington studio, "Looking Out" at the Amy E. Tarrant Gallery will be the first major solo retrospective of this important Vermont artist, who has chosen not to let disability define himself or his art.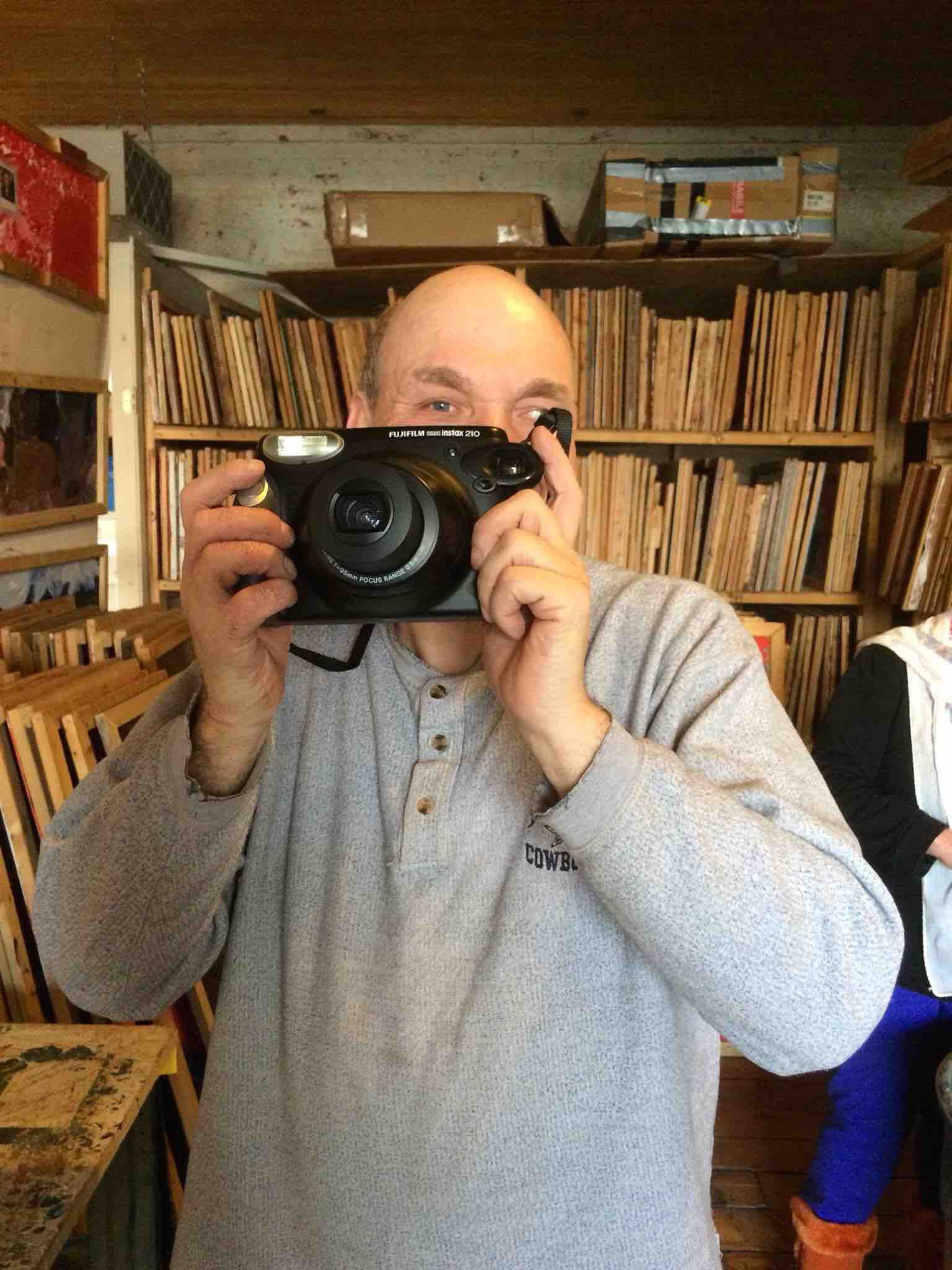 ---
Exhibition sponsor Amy E. Tarrant

This exhibition is funded in part through support from the Vermont Arts Council; the Vermont Community Foundation; The Courtney and Victoria Buffum Family Foundation; and by a three-year grant from the Surdna Foundation for disability related programming and education.
---
Please wait while we retrieve your events.